Solving tech's diversity problem may be a key to saving San Francisco
Surveying more than 645 engineers, the study's authors found that white men were the most likely to believe that diversity was not a problem that needed addressing in the tech sector. The study also found that underrepresented people of color (Latinos and African Americans), and women were more likely to encounter exclusionary cliques, unwanted sexual teasing, bullying, and homophobic jokes.
Sometimes, these instances blow up for the world to see.
THE MIRROR-TOCRACY
The workday text messages between Tinder's co-founder Justin Marteen and former VP Whitney Wolfe went public after Wolfe sued Tinder, revealing the ugly waters women must sometimes navigate in tech. Marteen was allegedly harassing Wolfe over her new love interest, and Wolfe asked him to stop.
"Stop justin [sic]. Were at work," Wolfe asked of Marteen, to which he replied, "Ur heartless... go talk to ur 26 year old fucking accomplished nobody. I'll shit on him in life."
He should have ended there. But he continued his rage at his ex-girlfriend.
"Hagsgagahaha so pathetic I even imagined a life w u. I actually thought u would be a good mother and wife. I have horrible judgement. He can enjoy my left overs," he allegedly wrote. "You're effecting my work environment," she replied, "and this is very out of control. Please don't do this during work hours."
Besides an awful command of rudimentary spelling, the squabble showed the very real harassment women in tech are exposed to every day. When Wolfe went to Tinder CEO Sean Rad for help, she found herself out of a job.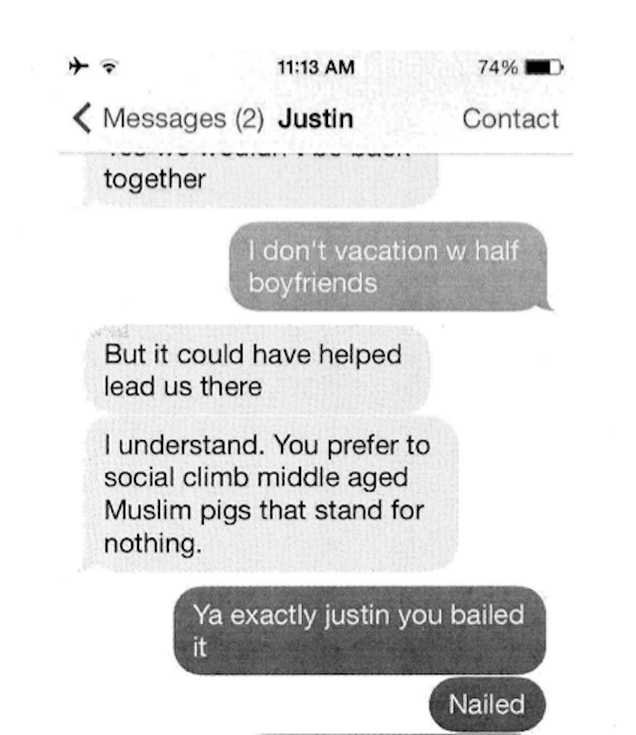 Tinder is not an outlier, according to studies by Level Playing Field. Nor is it the only company to see its harassment go public. Earlier this year, GitHub's CEO Tom Preston-Werner resigned after a former employee, Julie Ann Horvath, alleged she was harassed by him, his wife, and engineers.
While Github denied the allegations, Horvath was defiant: "A company can never own you. They can't tell you who to fuck and who not to fuck. And they can't take away your voice."
But for every example of outright sexism or racism, there are multitudes of more subtle biases in the workplace. Level Playing Field's studies found these biases are pervasive. They start as early as the hiring process.
Carlos Bueno is a former Facebook engineer, now tinkering behind the scenes at memSQL. He is of mixed ethnicity, Irish and Mexican, among others. "My father called us 'Leprechan-os'," he told us.
Bueno trained interviewers at Facebook, and like many there, he also conducted interviews. He said Facebook's interview process was probably one of the best in the industry for screening out biases of the interviewer, but other companies were not as aware of bias as a problem.
"Every startup wants to be a big dog," he said, describing the process. "But the point of a startup is to grow very large, very quickly. They don't have time to learn. Some people take rules of thumb or investor advice and run with it."
Paypal co-founder Max Levchin is looked to as a thought leader in the startup world. He touts the idea that diversity of perspective in a startup's early phases can actually hurt its chances of success, hindering its speed in "endless debates."
Paypal co-founder Peter Thiel once famously put it this way: "Don't fuck up the culture."