In Mistress Minax's house, brown paper packages aren't the only things getting tied up
ALL PHOTOS BY AMBER SCHADEWALD
Cat whiskers and raindrops are horribly dull items to top a list of favorite things -- Maria was obviously not the right person to ask. Professional and lifestyle domina, Mistress Minax, has the real list and a collection of preferred leather, rubber and steel toys that will make more than just the hills feel alive.
Eve "Mistress" Minax knows what's good; 12 years of experience as a dom, BDSM educator, consultant, performer and trainer has fine-tuned her ability to pick out sexy props for work and after-hours fun. Her play spaces, the Minax Mini-Mansion and Dungeonette, are neatly lined with items simultaneously inviting and intimidating; shelves of curious gadgets packed with possibilities.
"I like layering," she says in regards to her diverse set-up. "I'm not just going to use electricity on you for three hours or beat you for three hours. I mean, I can, but I'd rather work through a series of play."
Minax considers electricity, bondage and sensory deprivation to be her specialties, but a session is all about the individual's desire.
"I want you to reach sensory overload. Not to the point where you scream, 'get me out', but I want to keep the body so alive that there becomes a vibrant awareness of every little thing. You come to a zen state of mind."
When Minax first started working she had a minimal set-up: leather corset, sexy pair of boots, crop, whip, some rope, nipple clamps. and a play space.
"And now I'm pretty well equipped," she smirks about the obvious understatement. "It's a combination of curiosity, necessity, and desire."
But who are the shining stars in her current toy box? Minax paces around her dungeon and then her bedroom, enthusiastically pointing out canes and slings, boot collections and cages; pleasure obviously comes in many forms. Choosing is hard, but if she had to make a list, or only take a handful of items onto a deserted, kinky island, these are her picks.
ET-312
"The machine that has made me a very happy woman." The electric current can tingle or torture depending on desired intensity. She's got three versions, including one with remote, so it can discretely buzz in public.
Sleep sack
It completely immobilizes, freeing the person and allowing them intense and interesting play. "With bondage comes surrender."
Suspended cage
Great paired with bondage belt, mitts, hood and ankle restraints. The crank that lifts the cage from the ground makes a perfect sinister-sound, very complimentary for those wishing to role-play "a scary lady hoisting me up in a cage" scenario.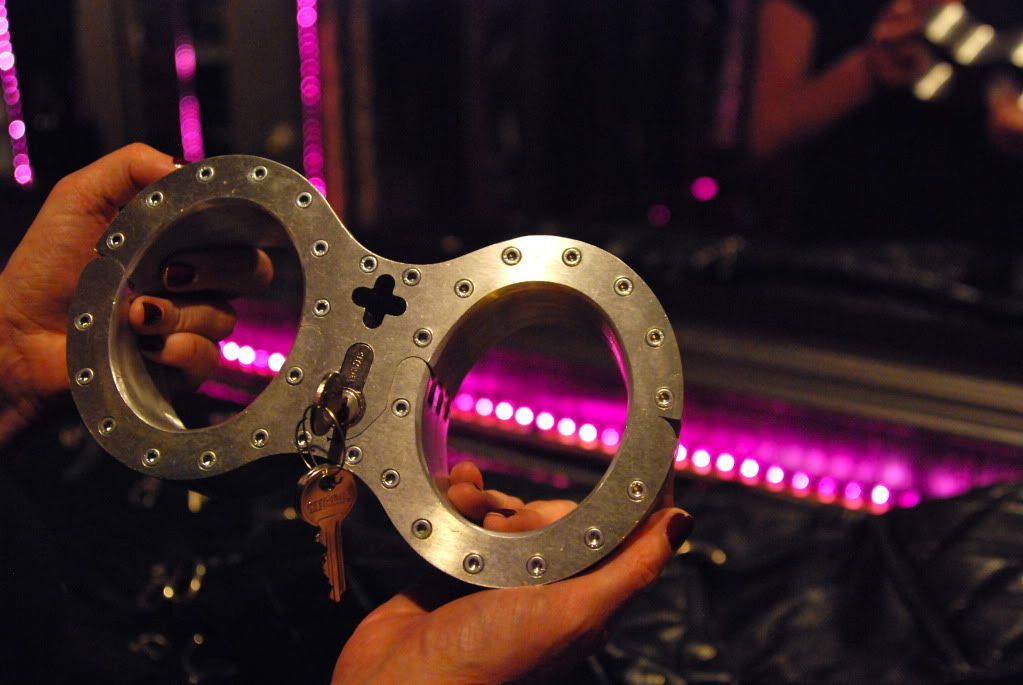 "Fetishisically quite beautiful."
Multipurpose cage
Doubles as a bondage table. StirRups to come.
The medical room
Dr. Eve really likes catheters and urethra dilation.
Canes
Minax previously injured her wrist from all the whipping action but she's healed and ready for some Corporal.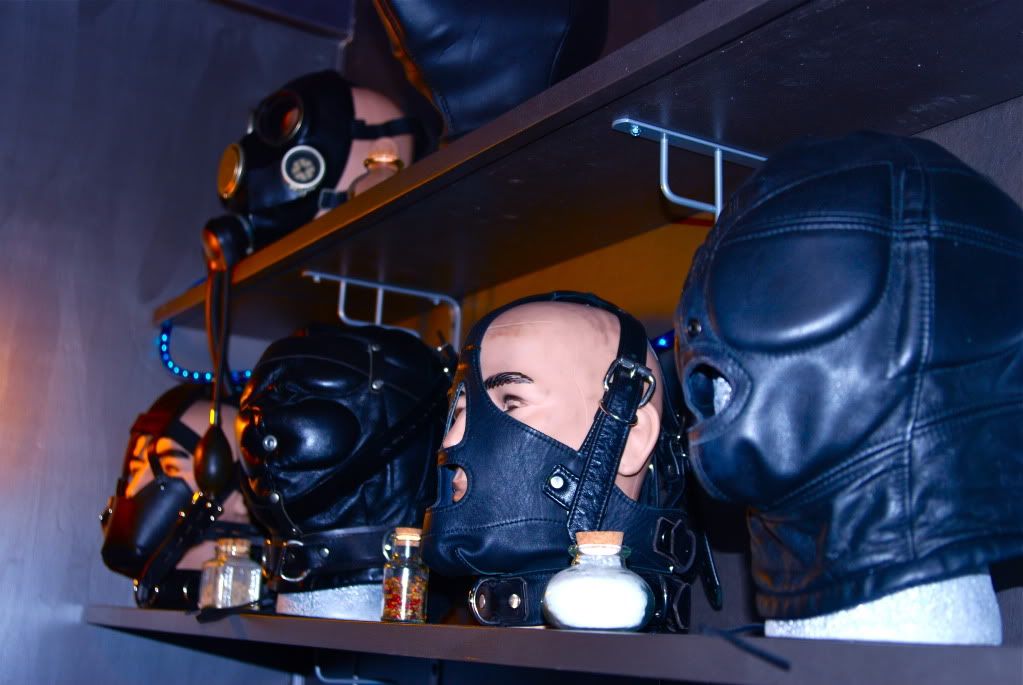 Hoods
Her favorite hood has a zipper down the front, providing optional eye and mouth holes. Very versatile. Ideal for novices and flexible experimentation.
Pumping set
Can be used on any and all body types for A to B transformation. Enlarge a clit, breasts, balls, ect. "It's quite primal. Like Bonobos, flashing their huge genitalia at one another. It's very exciting."
Betty Dodson's vaginal barbell, Hitachi Magic Wand and Njoy 11
Great for all types of holes. A classic. And two full pounds of fun.
Still interested in kettles and brown-paper packages tied up with strings? Or are these bound to be a few of your new favorite things?
Also from this author
Year of the Workhorse
Different Fur Studio owner Patrick Brown saddles up for 2014
Radio Romance
MUSIC: BFF.fm is the new cool kid in town
POW!'s Byron Blum on staying put